We have been installing boilers within London, Kent and Essex for many years and are approved installers for all the major boiler manufacturers.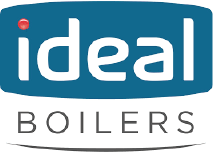 Advantages +


Ideal for homes with more than one bathroom


Constant supply of hot water to any number of taps at the same time


No need for a loft tank, freeing up space and eliminating worries about leaks or frost damage


Economical to run


Built in components makes installation quicker and neater



Advantages +


Compact sizes make Combi boilers perfect for smaller properties


Ideal where there is little or no loft space


No need for hot water cyclinder allows increased living space


No cold water storage tank feesup for a loft conversion


No risk of loft pipework freezing


Less pipework in the home makes installation typically cheaper



Advantages +
Regular boilers (sometimes known as traditional, conventional or heat only boilers) are ideally suited to homes that already have a traditional heating and hot water system which is linked to a separate hot water cylinder. These boilers also need a cold water storage tank in the loft to feed the hot water cylinder as well as a tank that maintains the water level of the central heating system.
A regular boiler may be the best option for replacing an existing boiler if the property has an older radiator system, as it might not be able to cope with the higher water pressure that is delivered by system or combi boilers.

We can offer a range of Electric Boilers to accommodate almost any central heating and hot water requirement. From the comprehensive Comet Electric System Boilers to the space saving SlimJim Electric Flow Boiler.

The products have been designed with both the installer and homeowner in mind and all controls are contemporary and user friendly. We can supply a choice of boiler packs for a complete heating and hot water installation.
Advantages +



Electric boilers are 100% efficient, therefore there is no requirement to oversize the appliance


Most 1, 2 & 3 bedroom properties are generally suitable for an electric boiler


Electric boilers are suitable for both volt free hard wired and wireless thermostats


Electric boilers require no mandatory annual maintenance


Electric boilers have no flue requirements or condense worries


We offer 3-phase electric boilers that are suitable for light commercial purposes such as; offices, factory units, pubs etc